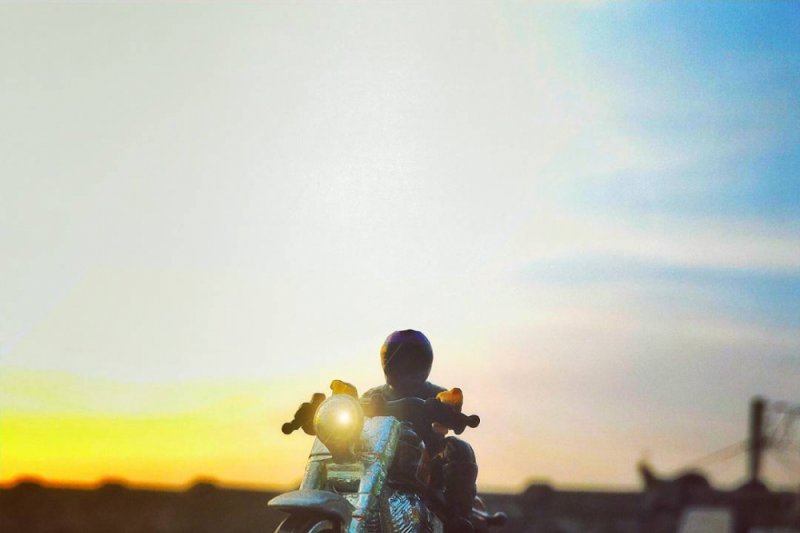 Vehicle miniature toy collectors, casted, often make photography as a medium to visualize his diecast collection with natural shapes with unique styles.
Even though it looks simple, creating a real visualization is not easy because it has to pay attention to the components and the combination of properties used, ranging from selecting a diecast with perfect detail to adjusting the moment to create a real impression.
The 2018 Diecast Expo exhibition on November 3-4 proved that diecast fans are not only from children, they are dominated by adults. The exhibition also held a discussion of "Diecast Collection Motive Tips" with three diecast lovers, Danis Khalifah, diecast photographer from the Hotwheels Photography community, Ari Aswin Founder of Diecastindo, and Iwan Kustiawan, diorama maker.
"In line with our ongoing commitment to educate and improve the lives of users and the Indonesian community as a whole, the Shopee Talk this time gives a different color by raising a special theme for the lovers of miniature vehicles at Shopee Diecast Expo 2018." said Country Brand Manager, Shopee, Rezki Yanuar in a press statement received by Antara on Monday.
Here are three important tips that need to be known in diecast photography.
Composition and story
Before venturing into the techniques and components needed, first determine the story to be raised. Danis stated that he often seeks inspiration for stories through car racing scenes or favorite rallies.
"The uniqueness of the story also can certainly make your shots later will be much more interesting," he said.
Combine techniques and components
After deciding on the story, it is demanded to mix the composition properly, related to the location, angle of taking, vehicle size (scale), and other supporting properties such as human figures, animals, trees, buildings, and more.
When deciding to take indoor photos, for example, lighting becomes an important supporting component of photography. For outdoor shooting, it should be understood that the right time to get light in order to get photos that look natural. Most diecast photographers do hunting just before sunset.
The role of the diorama
To create a natural diecast visualization, it takes a 'live' background to capture. Iwan explained, "live" dioramas must be able to record the authenticity details of the actual background conditions.
In order to be able to produce great details, you must not be afraid to imagine, he said, because you must be observant about the proportion of the scale of the diorama to be made.
"It's not possible right, the people we made are as tall as trees?" Said Iwan.
In addition to imagination, creativity and patience are also important in determining the materials and components of their manufacture, so dioramas are not always bought from stores. The material that is around can be used as a sweetener for dioramas to be used.